Au pair duties and responsibilities
As an au pair, you live with a host family and look after the children of the family together with your host parents. You receive free room and board and earn weekly pocket money. You are more than a nanny, because you take part in the everyday home life of your host family and are actively involved in the daily routines of the children. Aside from your au pair duties, you enjoy plenty of free time and are entitled to paid holidays (number of days depends on the country and the programme length), which you can spend however you please. Living abroad as an au pair is the perfect way to immerse yourself deeply into the culture and language of your host country!
A typical day as an Au pair
Every day is different, no two days are alike. AuPairCare au pair Daria lived in Boston, USA and looked after two boys (aged 5 and 2) and a little baby girl (2 months old). In this video, she shows you what a typical day in her life as an au pair looked like.
Your tasks as an Au pair
Taking care of children is a huge responsibility, but it also comes with many perks and benefits. Anyone who takes care of kids knows that they never get bored and can bring a lot of joy into your life. Little ones are always on the run and bring out your creative side, your talent for improvisation and - of course - put your patience to the test.
Au pair activities can be varied and always depend on the age and the number of children you have to look after. Maybe you will live in a family with very young children who are not yet going to school or kindergarten and will be mainly responsible for playing, dressing and feeding them. If there are school children in your host family, daily homework supervision will probably also be one of your tasks and duties as an au pair. In order to give you a better impression of the classic childcare activities that you can expect as an au pair, you will find an overview below:
Picking up kids from school
The tasks of an au pair are contractually regulated. All duties are strictly related to the care of your host children. Your tasks may also include minor household duties like washing the children's clothes. However, heavy physical work such as house cleaning or garden work may not be given to you. Since your duties will be clearly defined and limited in your au pair contract, you don't have to worry that your au pair work will consist mainly of household work such as cleaning. 
Driving kids to school or playdates
Why wait any longer?
Can't wait to start your everyday life as an au pair? Fill out your online application today!
Your spare time as an Au pair
Your host children and their care are the focus of your au pair stay. Since you do not have to work 24/7 as an au pair, you will still have a lot of leisure time: evenings, free weekends or holidays - you can make full use of your free time! All au pairs are entitled to their own room, so you have your own personal space and privacy.
Whether you choose to spend your personal time sightseeing, shopping, exploring a new hobby or hanging out with friends - there are no limits to your freedom. You decide for yourself how you want to schedule your free time.
Make friends with other Au pairs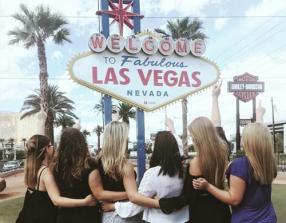 Before your departure, you will receive the contact info of au pairs who will live or are already living with a host family in your area. In most countries, your local coordinator will organize regular meet ups where you can get to know other au pairs, discuss challenges or share your positive experiences. During their time abroad, many au pairs make friendships that last a lifetime! 
However, your circle of friends will not consist exclusively of other au pairs, but also include new acquaintances and friends that you meet outside the programme, for instance while attending college courses or in the gym during your free time.  
Travel and discover your host country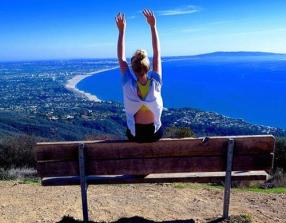 Your au pair year is the perfect opportunity to get to know the most beautiful corners of your host country! You have at least one free weekend per month and paid holidays to travel or meet new friends. After your stay with your host family, your visa allows you to remain in the US for one more month and for up to six more months in Australia and New Zealand. Plan ahead, because there's a lot to discover: the Rocky Mountains in the USA, Australia's white sandy beaches, New Zealand's breathtaking nature or England's medieval cities. Take advantage of your travel time and give your au pair stay a grand finale!
College Courses as an Au pair in the USA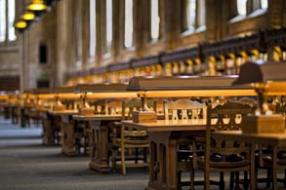 In the US, you can get up to $ 500 from your host family for courses at a college or another educational institution. Consult your supervisor if you are unsure which courses you would like to attend. Experiencing college allows you to find new friends and get a taste of university life in the US. You must earn at least 6 credits, equivalent to about 60 hours a year, in order to successfully complete your au pair year.
The following courses are especially popular with au pairs:
Foreign languages, eg Spanish, Japanese or sign language

Art, eg Art Class, Graphic Design, Filmmaking

USA related courses, z.B. American Culture, American History, American Holidays