AuPairCare - Your Au pair Agency
AuPairCare is part of the Intrax family, a globally-oriented company that offers educational and work programmes to further cultural and educational exchange. For almost 30 years, we have been enabling young people to experience other cultures and languages up close. Together with our international offices and long-standing partners, we contribute to the personal and professional development of our participants. 
We work closely with our colleagues and partner agencies to make the au pair programme a valuable experience, both for our au pairs and our host families. AuPairCare has its headquarters in San Francisco. With an au pair placement in the USA, our participants remain in the care of one company from start to finish. In other countries, we work hand in hand with our partner agencies to guarantee the best possible preparation and support for our au pairs.
AuPairCare is an accredited member of the au pair umbrella organization IAPA. By setting standards that protect you as an au pair, important aspects such as working hours, the minimum amount of pocket money you earn, and the quality of host families are regulated in the au pair contract. 
We are always there for you
There are many ways you can reach us. Send us a message or call us up!
Why should you choose us as your Au pair agency?
We have more than 30 years of experience.

We are a member of the international au pair umbrella organization IAPA.

AuPairCare is a Department of State regulated programme.

You have one appointed program advisor to support you throughout the entire process.

Most of our advisors have either been au pairs themselves or have done similar programmes abroad and can answer your questions from their own experience.

We check every application thoroughly and give you tips for your au pair profile. This way we can guarantee you maximum placement success.

In an emergency, you can reach us 24 hours a day.

With AuPairCare you earn more! Our weekly stipend is $215, higher than the regulated minimum.
Au pair Programs at AuPairCare
Become an Au pair with AuPairCare and explore these great destinations with our Au pair Agency:
As an au pair in the USA you have the unique opportunity to get to know and love the everyday life of Americans for 12 months or more. By taking care of the children, you will quickly be integrated into your host family and gain a deep insight into American life.
Read more
Spend six to twelve months in a carefully selected host family, allowing you to experience everyday life in metropolitan areas such as Sydney or Melbourne.
Read more
England is the perfect place for any au pair who wants to experience British culture up close. You will most likely live near London and spend 6-12 months in an English host family.
Read more
Spend six to twelve months in a carefully selected host family, allowing you to experience everyday life in metropolitan areas: Auckland, Wellington or Christchurch.
Read more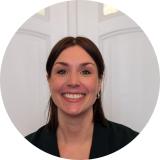 Kirsten
Team Germany, Austria, Switzerland
Au pair in Canberra & Melbourne, Australia - 8 months
"Take every chance you get in life, because some things only happen once"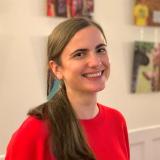 Anne
Team Germany, Austria, Switzerland
Au pair in Pennsylvania, USA - 12 months
"I learned a lot about myself during my au pair year and grew as a person. I had a great connection with my host family and loved discovering the diversity of the US. It was a once in a lifetime experience that I will never forget."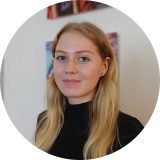 Katharina
Team Germany, Austria, Switzerland
Au pair in Cork, Ireland and Pisa, Italy - 12 months
"Cultural exchange and learning new languages was especially important to me during my au pair program. I want to support young adults making their dreams abroad come true."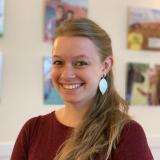 Nora
Team France
Au pair in Virginia, USA - 12 months
"Everyone should have an experience abroad; it really changes you and makes you grow! You meet friends that you keep forever!"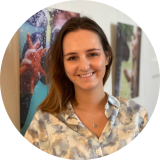 Manon
Team France
Au pair in Guildford, England - 12 months
"This amazing experience taught me a lot about the world but also about myself; it helped me grow as a person"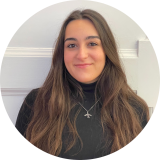 Ivette
Team Spain
During my time as a flight attendant I truly understood the meaning of travelling the world and how getting to know new cultures and languages shaped my character and helped me grow personally."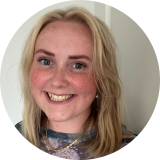 Mette
Team Denmark, Sweden, U.K
Au pair in New York, USA – 12 months
"Being an au pair was the best decision I have ever made. I got a second family and made new friends that I will keep for life"