Get insured now
To ensure that you are adequately covered abroad, our long-standing partner Dr. Walther offers an extensive insurance package that is specifically tailored to au pairs and other individuals participating in cultural exchange programs. You have the option to purchase the insurance with or without a deductible.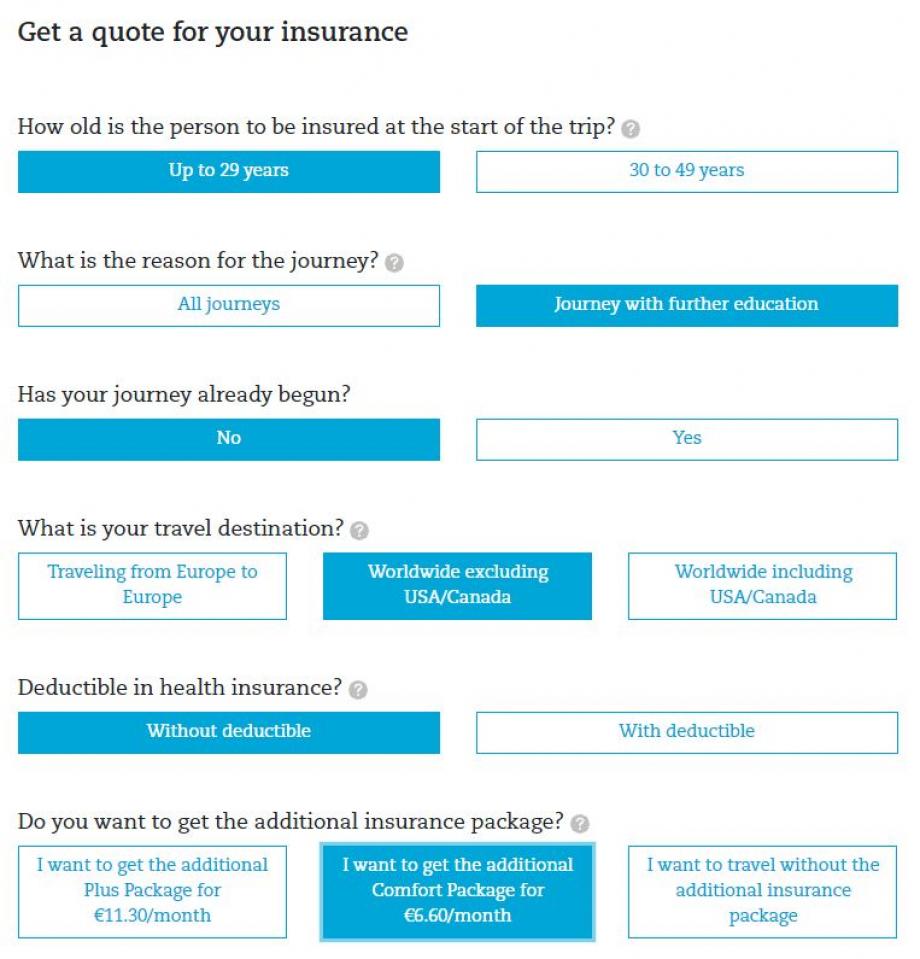 Step by Step to your insurance
Step 1:  Go to the website of Dr. Walther
Step 2: Click on "Purchase insurance".
Step 3: Select "Up to 29 years".
Step 4: Select "Journey with further education".
Step 5: Under "Has your journey already begun?" select either "Yes" or "No", depending on whether you are already in Down Under or are still at home.. 
Step 6: Under "What is your travel destination?" select "Worldwide excluding USA/Canada".
Step 7: Under "Deductible", choose one of the two options. If you opt for "WITHOUT deductible", you will have to pay 50 € out of your own pocket for each claim. For around 5 € more, the insurance covers all costs.
Step 8: Select the additional "Comfort Package" to have liability insurance included. 
Step 9: Now enter your planned travel dates and your personal data (name & date of birth).
Step 10: Enter your billing address and payment details. You will receive the booking confirmation and all other insurance documents from Dr. Walther via E-Mail. 
Now you are all set for your approaching departure! If you have any further questions, please do not hesitate to get in touch with us!